Love Is Sweet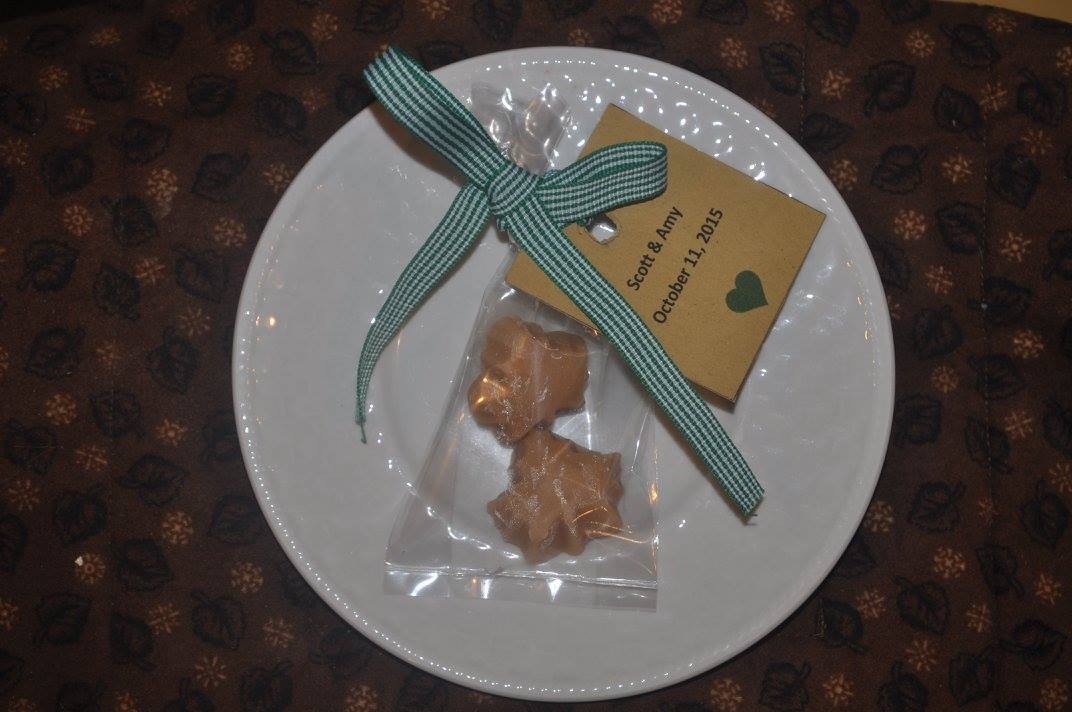 We know we've got a lot of loyal customers who buy our product regularly to satisfy their sweet tooth, but have you ever thought of giving maple syrup as a gift?? Or even using maple products as favors? Recently, we've ventured into expanding our market in a slightly different way. We are foraying into the world of weddings by selling maple syrup, maple candy, etc. specifically to be used for wedding favors, as part of centerpieces or other wedding décor, and in welcome bags for your out-of-town guests. Perfect for a sweet treat! But it's really not JUST weddings; we've found that we can customize all of our products in ways to fit:
holidays
birthday parties
house-warming parties
showers
unique place settings, etc.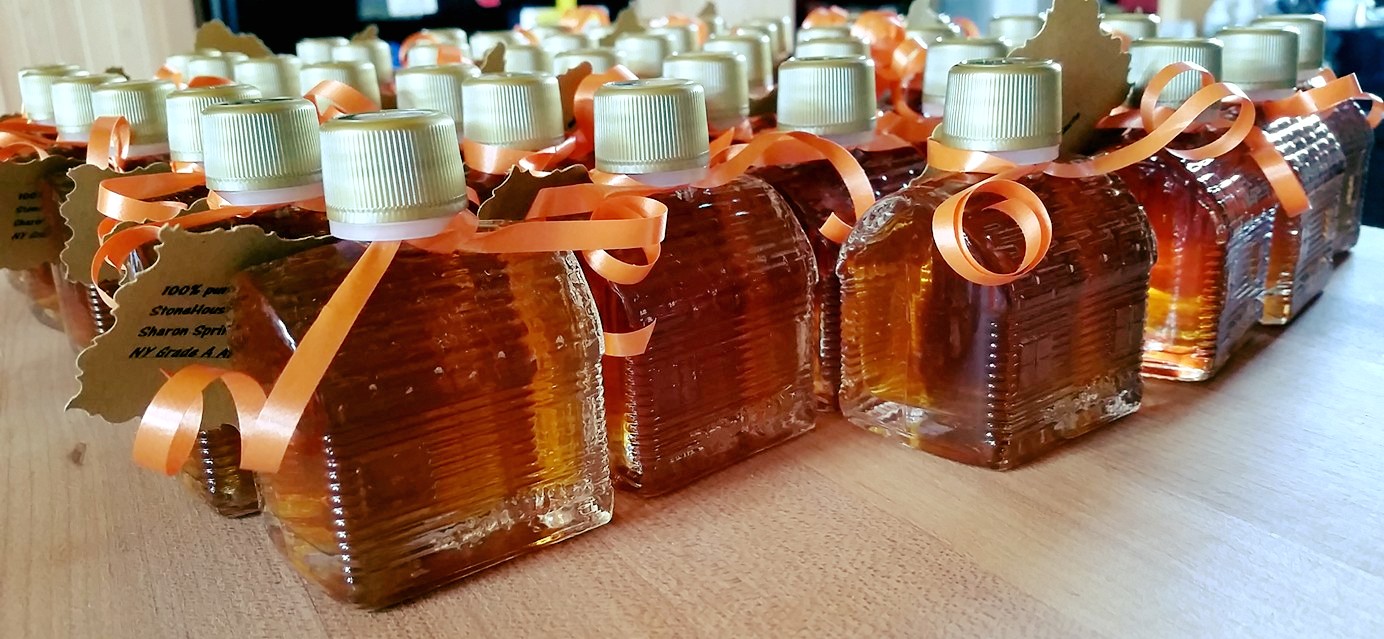 Randi has taken control of this area and we've now started bottling maple syrup into fancy little glass jars in many different styles including:
leaf bottles
mason jars
seasonal options
and so many more!
There are also options available with our hard and soft maple candies, along with maple lolipops. We are able to personalize these to each bride and groom's liking, making it an extra special (and sweet!) gift for your guests. To learn more, or ask questions, contact Randi at randikorona@gmail.com. She'll gladly help you get squared away for your special day. Keep checking our webpage for updates as we continue to expand in this area! Take a peak at some of the examples we've already put together!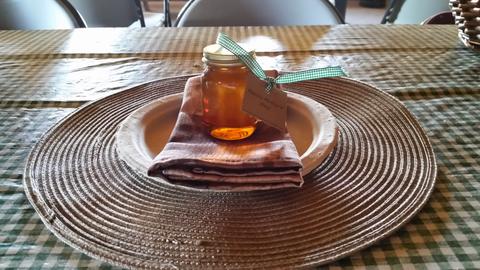 A mother's day place setting featuring one of our mini mason jars filled
with that beautiful golden amber maple syrup we make!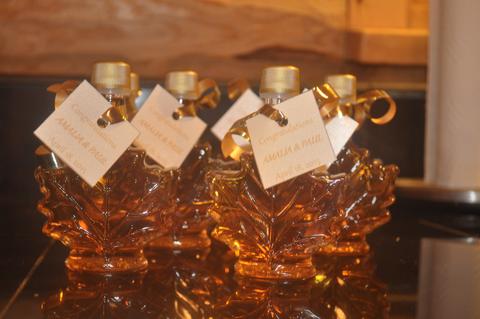 Maple syrup in 3.7 oz glass leaves as favors for a
beautiful Long Island wedding in the park!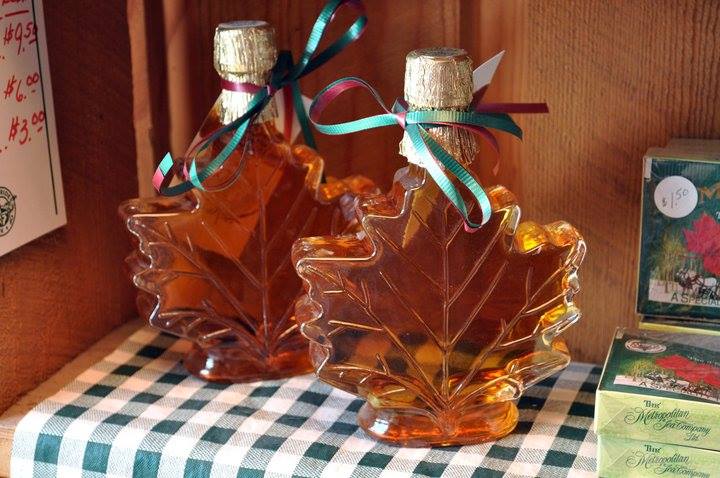 Some of the 7 oz. glass leaves on display in our sap house.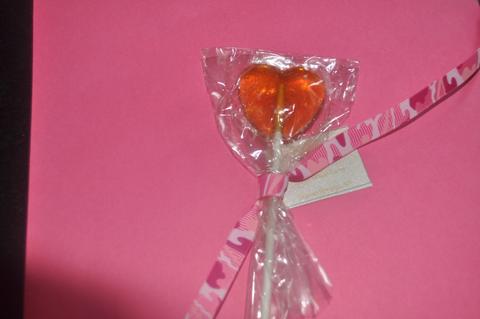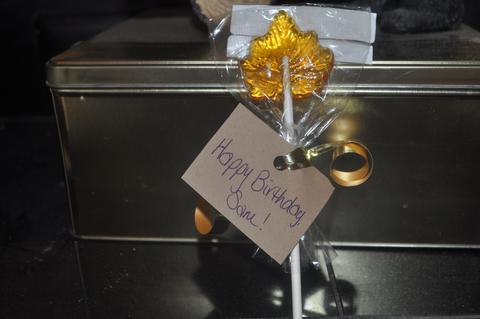 Maple lollipops (shaped as a maple leaf and heart) used for a sweet birthday treat (left) and bridal shower favor (right).