About Us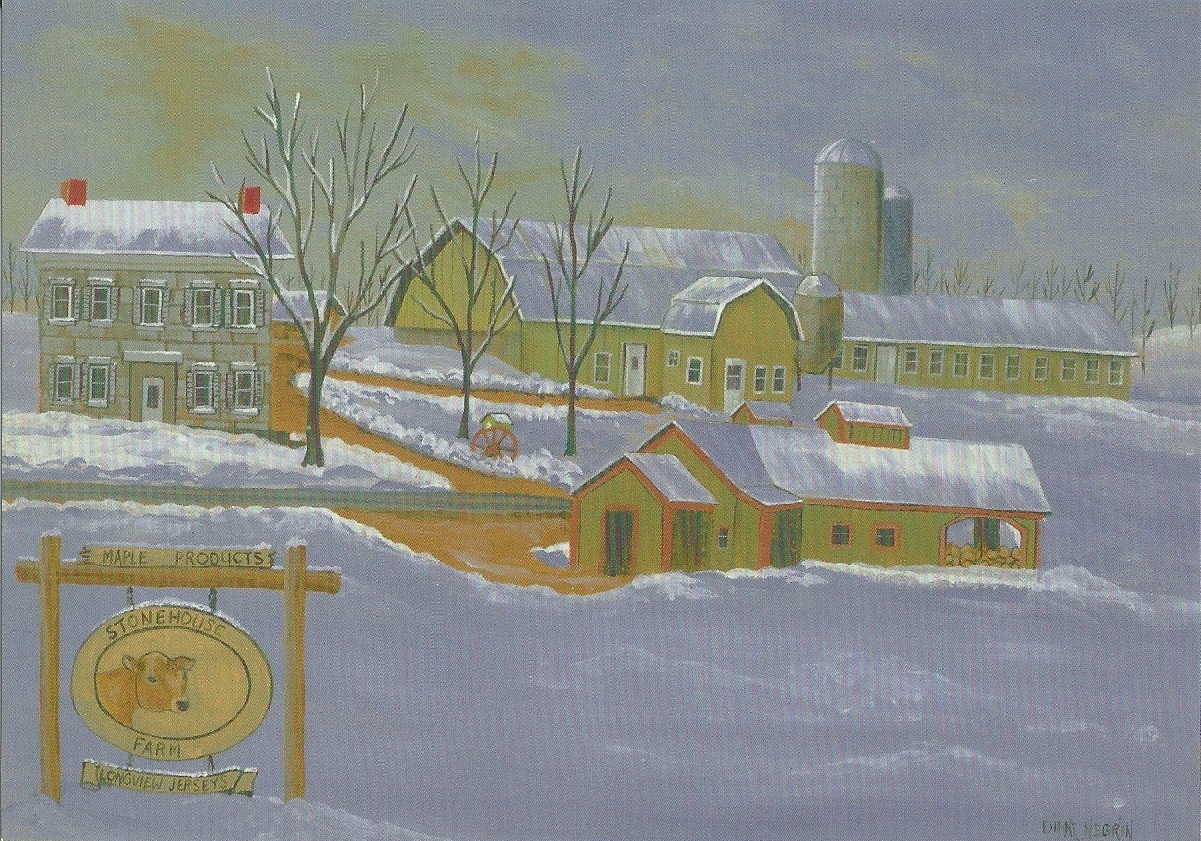 The Everett family has been farming at Stone House Farm since 1964. Tim and Patti Everett took over the farm in 1986, and have been farming here ever since. While maple syrup production has been in the family for several generations, Tim and Patti have slowly expanded their maple syrup production each year since they have been here. We started selling maple products on the farm in 1994. In 2001, we decided to expand our operation by opening the sap house for breakfast. We currently operate a 5,000 tap maple syrup operation with a wood-fired evaporator. Tim & Patti's daughters also partake in the family business, which means you can find several generations of the family working whenever you visit!
The Everett Family welcomes anyone to come try our all you can eat pancakes and waffles with fresh maple syrup on Saturdays and Sundays from 8-1 during the months of February through April, which is the traditional sap season. Our goal is for you to be able to watch us make the maple syrup while you eat!
The maple season is dependent on warm days and cold nights, making the Spring months ideal for making maple syrup.
We look forward to seeing you in our sap house, and would love to spend time with you talking about our operation!